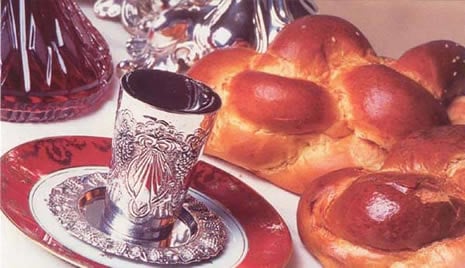 We still need to get a Kiddish Cup
Photo Credit: http://www.chabadac.com
Bringing Shabbos into my house was a lot simpler then I thought it would be. I already light Shabbos candles every week. I was hoping my mother would take ownership of lighing...I was surprised with my fathers enthusiasm. Some men in my Chabad House have began saying Kiddish by the lunch Kiddish. That how I first began thinking of asking my father to say Kiddish at home. Combined with my new Kosher pots I knew I had the resources to bring Shabbos into my house.